THE ULTIMATE CHAMOIS CREAM
Manuka Honey Healing     
Long Lasting Lubrication
Anti-Chafing Comfort         
Premium Pure Ingredients
Cycling Pharmacist Formulated
Made in the USA
The New Gold Standard
One of Cycling's Bare Necessities
Honeybutt Chamois Cream is the inspiration of an avid cycling Long Term Care pharmacist who observed the wound healing benefits of Manuka honey on bedsores and pressure ulcers of nursing home residents. He sought to combine the healing properties of Manuka honey with the purest ingredients that provide long lasting protection and lubrication. The result is the ultimate chamois cream that is awesome for the butt and the entire body. Sweeten your ride and life with Honeybutt Chamois Cream.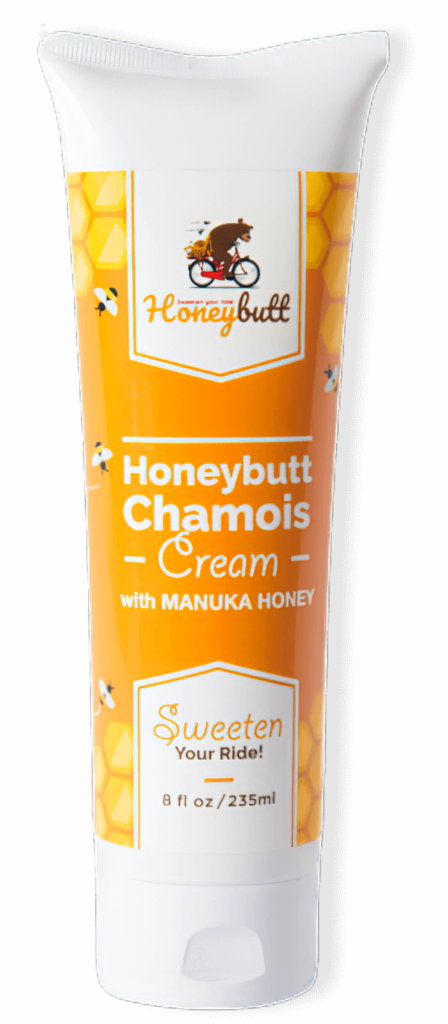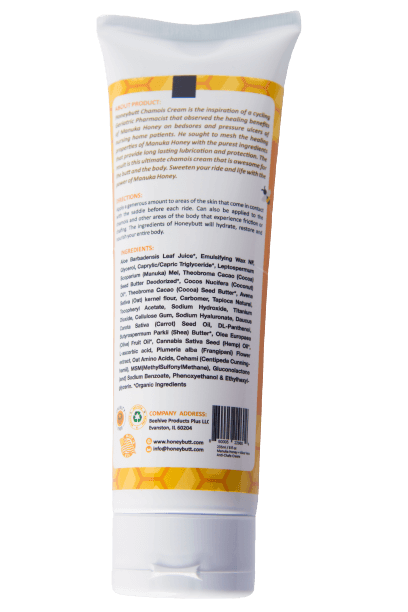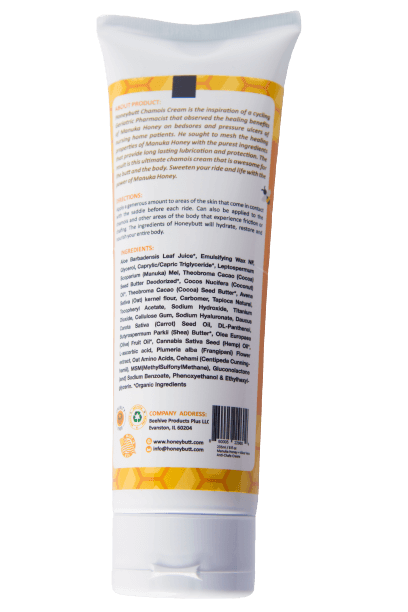 Beneficial properties of Manuka Honey
Due to antibiotic resistance there has been a resurgence in the clinical use of honey in wound care treatment. One of the more beneficial honey varieties is Manuka. Manuka honey is produced from the nectar of the Leptospermum Scopartum shrub found almost exclusively in Australia and New Zealand. It contains a unique component called methylglyoxal which gives it enhanced antibacterial properties as compared to other honey varieties. In 2007 Manuka honey was approved by the FDA as an option for wound treatment. Manuka honey also acts as a humectant which makes it an excellent moisturizer and complements the other lubricating pure ingredients contained in Honeybutt Chamois Cream.

Free Shipping
Free shipping in the continental US

Return Guarantee
You have a 30-day return guarantee for every single order

Payment Security
Payments secured and processed through Shopify